5 Major Advantages Composite Decking Has Over Traditional Wood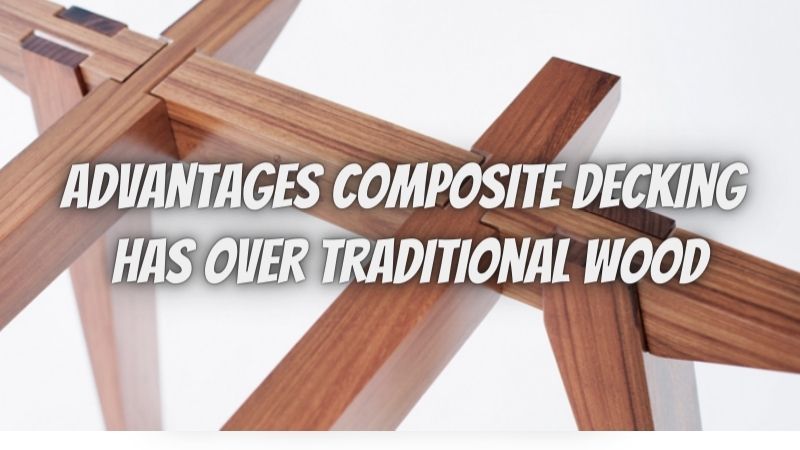 Are you a passionate boating enthusiast that is looking to rebuild your dock with durability and looks in mind?
Do you know why most dock owners are moving away from traditional wood and are going for new materials?
Have you heard about composite decking and how it has revolutionized the dock building industry?
When it comes to passions, boating and sailing are right there with others like horse racing or flying. In fact, in the last few years, the passion has picked up, especially since the pandemic has hit. A number of homeowners have bought properties in lakes where they combine great living conditions with their love for boating.
If you are as passionate about boating as I am, you will know that the deck is an important component in the entire process. Decks are not only used for docking boats as parking bays but also can double up as party hotpots and barbecue platforms.
In this article, we are going to look at composite decking. We will discuss what they are and then go on to list down some advantages they have over traditional wooden decks.
Composite Decking: Meaning and Definition
In very simple words, composite decking has emerged as an alternative to using traditional lumber when building decks. It is created using wood fibers, binding agents, and recycled plastic.
You can also get composite decking that is created entirely out of PVC. Options created from HDPE or High-Density Polyethylene have also come into the market.
For a very long-time, homeowners did not have too many alternatives when it came to wood. However, innovations like the best composite decking have made it possible for homeowners to innovate with different colors, shapes, and sizes.
In the following section, we will look at some of the major advantages of composite decking over traditional wood and lumber.
List of 5 Major Advantages of Composite Decking over Traditional Wood
Durability and Long-Lasting nature-
As composite decking is made using tough materials, it is more likely to withstand the ill effects of nature including sunlight, rain, and wind. While composite decking might be expensive as a one-time proposition, it outlasts traditional wood over the long run. This makes it a preferred option for homeowners that are looking at durability and sustenance.
Attractive Colour Schemes and Options-
In earlier days, homeowners had just the option of picking wood grains that would come in one- or two-color options. However, as composite decking is created and has plastic and binding agents, it can come in several different shades and colors. You have your wooden color palettes, but you also have deeper shades of red, camel, and so on.
Low in maintenance and easy to clean
One of the biggest advantages of composite decking is its low-maintenance nature. It is super easy to clean and does not require any special cleaning agents as traditional lumber does. You can simply use a floor cleaner with a cloth or a mop to get it cleaned. This is very comfortable especially when people are dropping sauces and food on the deck after a party.
Long Periods of Warranty on the products-
The best brands that manufacture composite decking offer warranties that go upwards of 25 years! Yes, you heard that right. These warranties cover color damage and breakages. If you are someone that lives in harsh climatic conditions, you can have complete peace of mind when it comes to installing composite decking on your decks.
Environmentally Friendly and Sustainable-
In the last few years, concerns about our environment are getting stronger. People are more aware of issues like deforestation, climate change, and global warming more than ever. A single deck made from wood can require upwards of ten trees to be cut down. This is why for the environmentally conscious, composite decking is a great option for their decks.
The Bottom Line
With the summers approaching, now would be the perfect time for planning your new deck. If you get the right composite decking, you can have the best barbecues, picnics, and parties on the new deck. If you have any other questions you would like us to answer, let us know in the comments below.