A sister is one of the closest blood relations. A relationship that we cherish in the form of a friend, coach or a psychotherapist. She is our partner in crime, a midnight companion who even sense our unspoken words.  Birthday is the right occasion to express your unconditional love towards her. Select the awesome birthday gift for sister and become the reason behind her inundating smile. So, here are the ultimate six birthday gift ideas for sister that will surely be loved by her:
A pair of earrings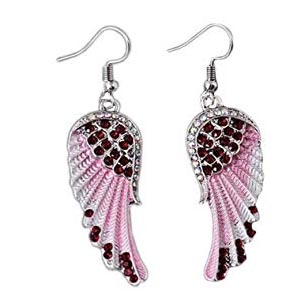 You don't need to be extravagant to win the hearts of your sisters; all you need is loving intention. Even a pair of cute earrings would work to melt the heart of your sister. It is one of the best birthday gift for sister. If your sister loves wearing traditional clothes, you should gift her a pair of oxidized silver jhumkas. Danglers are also the best options for those who love casual fashion and always get fascinated to try western clothing attire. Jewelry is one of the materialistic things that girls simply love to wear. Then why not to surprise your sister with fascinating pair of earrings? It is affordable and most importantly it is a functional gift. Your sister would always remember you whenever she will wear them.
Personalized photo frame
Personalized photo frame is another best option to express eternal feelings to your loving sister. Don't think much, but go ahead with this option as it is pocket friendly and above all it is personalized, which would definitely help your sister feel immensely special. So, start exploring the best picture of your sister, that is also one of the favorites of her . Go for the unique square frame that glows in the night.
A motivational novel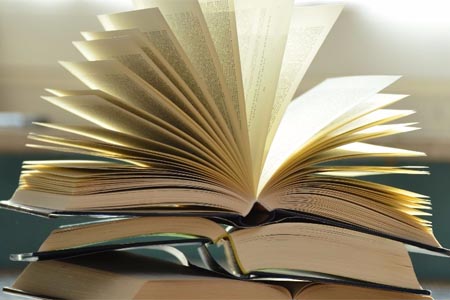 A sister always tries to find the light of motivation in his/her sibling. If you would gift a motivational novel based on real life stories, then you will be gifting the most precious gift of this World – Knowledge. Getting knowledge in the form of a birthday gift would give immense happiness to her.  The caring attitude will be felt by her heart & soul.  Whenever she would feel low, she can read the quote from the book and her motivation will again pump up to face the world. It is also one of the best gifts for sister when she is turning 18, i.e. be entering adulthood. It will be the amazing birthday gift as it will really help her come out of tough situations.
A framed Quotation
Expressing love with incredible words is the best gift for sister to convey adorable feelings. You can gift love and infinite support towards your dearest sister by giving the framed quotation. It will work as a home décor showpiece and also an enchanting present close to your sister's heart. This precious gift will always remind her about your care, dedication and affection towards her, even if you are not around. Whether it's office table, hostel room or cupboard, she can keep it anywhere to feel your positive presence and aura.
Symbol pendant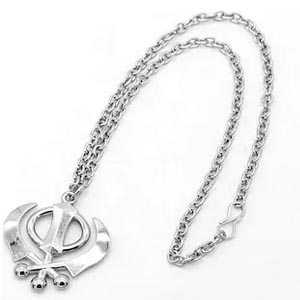 From personal to cultural meanings, symbols have a lot to say. They convey messages innovatively. Wearing a symbol pendant infuses a positive feeling. It's one of the most optimistic gifts for sister. You can gift a horseshoe pendant to wish her good luck or a heart pendant to symbolize beauty and joy. You may also gift symbols of Om or Cross to let her be close to almighty. A picture locket is also a nice idea, something like your picture with her, or a family picture would be a great surprise.
Stole
Another popular birthday gift for sisters is Stole. This is a really nice option if your sister is entering teens, and will soon be turned thirteenth. It  will always remind your sweet gesture. What could be better than to have a memory of yours with a physical object? She can use stole for years to come. Go for neutral colors so that she may pair it up with various colored tops, kurti or even spaghetti.
Having a sibling in the form of sister is bliss. It is one of the most beautiful relationships of the World. She is the second parent, partner in crime and protector. Silly fights with her are memorable and the intensity of friendship increases with each passing year. So, make the most of your sister's birthday and express your adorable feelings by gifting her an incredible gift.