Are you tired of getting robocalls or someone is just knocking your cell again and again to bother you? Well, robocalls are those unwanted calls which come with a pre-recorded computerized message which is a quite a problem these days.
Today, we bring you four best android call blocker apps to block unwanted calls which bothers you a anytime while working, travelling or at home.
Best Call Blocker Apps to Block Unwanted Calls for Android
Truecaller     
It is one of the most popular and widely used apps all over the globe as it blocks spam calls and messages automatically. That is not all about the application, but it also comes with the premium features, which include adblocker, verified profile of the user and other benefits.
The app has more than 250 million users which means it is one of the most preferred apps for call blocking. When it receives a call from an unknown number, it displays the identity of the person in a way other users have saved the number in their phone. It also allows you to backup your contacts, and call history to Google Drive. True caller is free to use but comes with a premium version that offers additional features for a subscription.
Robokiller
It is an application which has bagged the title of FTC's anti-robocall competition winner. By giving seven days free trial period, it is a paid service which also makes this an app which is not much like by the user. But according to the ratings of customers on playstore, it works perfectly in sorting out the unwanted calls. You can try it for 7 days and can continue by paying the subscription amount.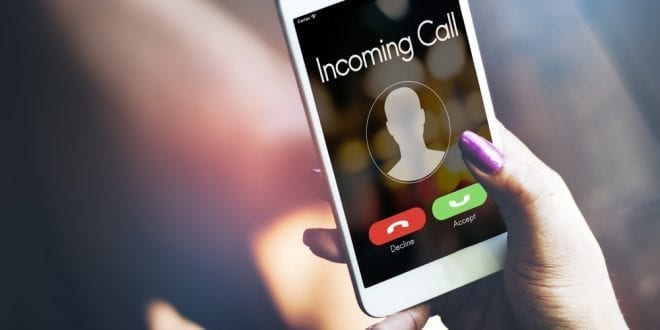 Hiya
It is yet another popular application to stop unwanted calls and messages. It provides some unique features like it shows the name of the caller so you can decide it should be attended or not and you can also search any number by name as businesses, persons etc. It comes with more specific and unique features with the premium subscription.
Should I Answer
The "Should I Answer" is an app that automatically sorts the unknown numbers in different categories like scammers, spam, telemarketers and unwanted calls. It arranges the numbers according to the online ratings given by the users. Moreover, it does not require you to save the numbers you want to block. You can block the number immediately after you receive a call and the app offers you the option to upload or not upload your contact list. The application is free to use and available at the Google Play store for android users.
Call Blocker
As the name says it all, Call Blocker is an app which blocks the unwanted calls and whichever number you don't want to attend at all. It also keeps your call log details in a specific manner. As it is free and no subscription is needed, try it out.
Safest Call Blocker
This is one of the simplest call blocking apps available. If you don't like complicated apps, this app is for you. It offers you to use its blacklist feature to make a list of numbers that you want to block. The app blocks most of the numbers that users have already put in their blacklist. Even if you receive a call from a suspicious number, you can block the number directly.
Blacklist Plus
The Blacklist Plus is a high-quality call blocking app that comes with a user-friendly interface. It allows you to block calls from your blacklist as well as a whitelist. The app offers some unique features like mute and hangup for contacts in your blacklist. You can turn on or turn off the call blocking mode anytime in the settings.
Master call blocker
The Master call blocker app helps you to block the unknown calls, robocalls, and spam calls from telemarketers. The app uses a database of numbers to identify and categorize the incoming call and block the same if required. You can block a single contact or a group of phone numbers in your blacklist.
Mr Number
Mr Number is another popular call blocking app that helps you blocks the call as well as text messages. Any inappropriate messages and calls will be automatically blocked. In this app, you can block any specific number. A unique feature about this app is that it allows you to numbers from a particular state or country.
All that country's numbers will get blocked automatically. You can remove those numbers from the list if you have some friends in that region. This app has a user interface which is very simple. So this app allows you to navigate quickly.
Call Blocker Free
Call Blocker Free is another fantastic Android app call blocker. This app can be downloaded for free. It will block all of your device's irritating and unwanted Spam Calls. By building a blacklist, you can get rid of all the undesired messages and calls. You can also get your friends and other contacts to build a whitelist. Once you have attached a number to the blacklist, they will not be able to contact you. You can also search the app via blocked numbers for any incoming calls.
Call Control
Another beautiful Android program for blocking unwanted calls is call power. This software can be personalized to suit your needs. You can use this feature to search in their database for unknown numbers. It'll also block all the unnecessary calls automatically. You may add any number unique to the blacklist. It will block all of that number's SMS as well.
It has a lot of features for users of Android. Thanks to its quick UI, this software is very easy to operate. This app also collects the data from the users. They use this data to find scammer numbers. They block it on every unit, after finding scammer numbers.
Final Words
These are some wonderful call blocker apps available on Google Playstore. Some apps may also offer you to block unwanted text messages. If you are an android user, you can use download and install these apps to block the unwanted calls on your number.