A trendy watch often catches the eye and becomes a memorable aspect of a person subconsciously. The reason why investing in a great collection of boys watches is important is because it holds the ability to make you look cool and sophisticated. While the market may be saturated with options for boys watches that cater across the masses, a watch should always be bought as per your personality. This is because it offers a cursory glimpse into who you are as a person.
Appearances and outfits are great ways to accentuate your physical traits. Accessories like boys watches are essential in that pursuit. While dressing up for a date, you may try to go for an effortless appearance with small accents of their personality shining through. And, indubitably, boys watches allow you the space to communicate your personality in a subtle and stylish way.
Therefore, let us look through some of the cool boys watches that can help you look your best for an upcoming date. 
The Khaki Connected X
A stylish appearance is not just about clothing or hair alone. It can be gauged through well-styled accessories. In that pursuit, boys watches like the Connected X Khaki Green Smart watch offers a seamless combination of fashion and functionality. This watch has become a versatile choice for those with an understated yet chic aesthetic. This watch offers features a Heart Rate Monitor, Notifications synced to the phone, reminders, and more. The analogue hands within this Hybrid Smartwatch are responsible for the classic appearance. It shows you the time for over 30 days even if the battery runs out. 
You may like to know : 4 Digital Watches That Will Make You Stand Out
The Octane Aerobatics Black Dial
This timepiece is a timeless combination of style and function that speaks for itself. This Octane Aerobatics watch is a testament to the playful character and design of the watch, offering a glimpse into its functionality and movement. The minimalist nylon strap stands in for a comfortable fit and complements the details within the dial, making it a memorable accessory to make an impression with.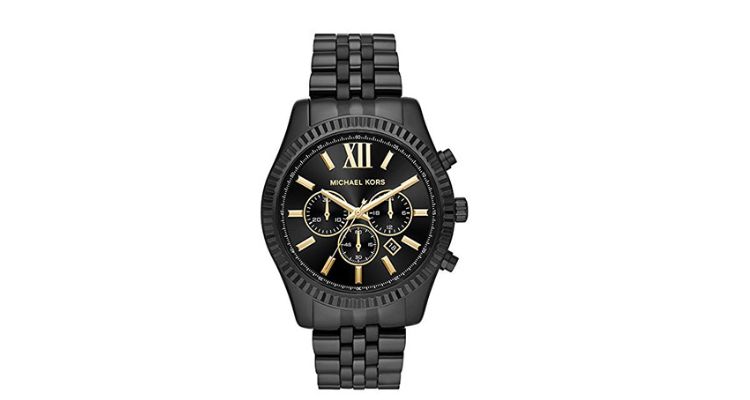 The Neo Splash in Blue
Often an underrated choice, blue stainless-steel watches are a quiet yet dignified accessory to compliment your outfits. This Neo Splash Blue Dial watch offers that understated appeal while being a statement piece that is bound to spark conversation and make a lasting impression on a date. It is also comparatively lightweight and sleek, where the 8.90mm case thickness makes for a slim profile. Additionally, the stainless-steel strap continues in the same blue hue and offers a monochromatic finishing touch to your outfit. 
Read here : 10 Latest Tommy Hilfiger Watches You Should Buy This Year
The Classique Slimline in Grey
The Classique Slimline collection is delicately designed for those who are more inclined towards solid and sleek designs when it comes to boys watches. This Classique Slimline watch offers a sophisticated and timeless design all at once. The grey dial and stainless-steel strap seamlessly flow into one another which compels the on-looker to take more than a couple of glances at this timepiece. The 6.27mm case thickness makes it a slim and lightweight accessory that goes with all kinds of clothing ensembles.
The Maritime White Dial
A collection inspired by maritime voyagers and the spirit of the adventurous, this Maritime watch holds a chic aura that is simultaneously classic and experimental. The white dial complements the neutral tone of the leather strap, making it a versatile accessory that can complement casual and business wear. The analogue dial with the Date and Day function sub-dials gives depth to this watch, making it a closet essential for boys watches. 
An upcoming date can often be preceded by anxiety and self-consciousness about your appearance and more. Watches offer great help, as they exude a sense of style and confidence in the most effortless manner. To explore more options and satiate your design choices, you can browse through the collections offered by brands such as Titan. They offer the finest designs with a guarantee of a premium shopping experience.