Call center software! Yeah, that's the topic of discussion for today. To communicate well with each other is the basic principle of business which stands behind the core ideas of call centers. Call centers are the busiest and toughest place to work which means problems and fixes are common there. Those individuals who are now entering into this business may face many issues regarding agents, software,and marketing. Most common problems are dealing with confused and puzzled callers. Like poor communications, strict manual work routines and low trust rate among customers.
Be that as it may, in 2018 these problems are not any kind of big deal at all to be fixed. Here we will discuss the most well-known and widely recognized call center software from Sip2Dial and how call centers can fix some common issues in their business with the applications of this software. So let's start with some issues and try to solve them below;
Failing To Manage Your Agents?
If you are reading this, we want to ask you 'Are you dealing with some millennial employees?" Well, it is important for you to know that millennial employees are one of the major concerns for corporate nowadays. At the same time, it cannot be relevant to say that only younger employees are hard to manage because there are many incidents where you can find senior employees less efficient.
Now it's time to fix this issue. If you have a call center, and you want to manage your agents well you need to focus on few basic things first.
Give your agents freedom to communicate
Let them work remotely
Utilize technology at your best
These aforesaid things are the most common things to manage your agents well but to implement them you need to think creatively.
If you are using the traditional way of call center management you must switch to the modern call center software such as the next level of dialer software.
Sip2Dial can provide the most advanced auto-dialer software for your call center which will help you to manage your agents effectively.
The predictive dialer of Sip2Dial will let your callers choose the right agent to speak which may give your employees the freedom to communicate. Most importantly a modern-day contact center software will help you to manage your agents remotely or let them work from any geographical locations.
You can also use Sip2Dial's cloud call center software to reduce the number of your employees which will justify the point 'Use technology at your best'.
Know : What an AI-controlled Call Center Software Can Do?
NoT ABLE to expand your presenCe?
One of the common problems of contact centers is that they fail to expand their presence across the consumers. We want to ask you, are you dealing with such issues? Well, this is an issue generally small businesses face. If you are a start-up and unable to present your brand boldly before your target audience, it will be difficult for your business to sustain.
In 2018, we can fix this issue of call centers with the help of technology. With the help of Sip2Dial's call center software you can evaluate and analyze the invalid and spam calls instantly. This can help your agents attend the valid calls and inform them about your brand, products or services.
The predicting ability of Sip2Dial's call center software will let you capture the mindset of your caller as it sends the queries of frazzled clients to appropriate agents. Though there is no call center software to answer the queries yet your agents can prepare a roadmap to attend such calls well.
Expansion of a business mainly depends on the strategy and execution of the plans as per the business management rules but today the dominance of technology on the market can't be ignored at all. If you are using good call center software and utilizing it well, your call center will pull more consumers towards your brand.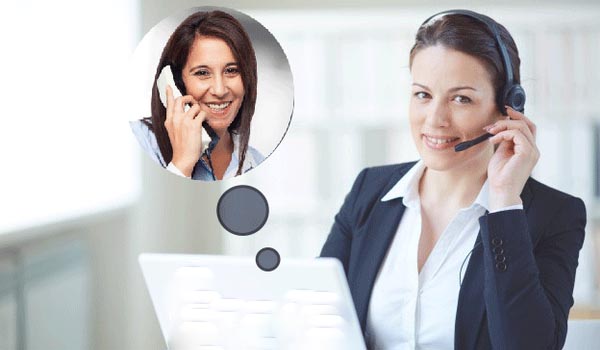 Worried about Installation Of Extra hardware?
Traditional call centers often face the issue of extra hardware installation which means they use old software or platform which does not get integrated with their existing systems. This needs extra maintenance cost and installation cost as well.
Sip2Dial's call center software comes with advanced features such as call routing, call forwarding, call tracking and managing the call queues. If you are worried about installing extra hardware, you just simply need to switch to Sip2Dial's call center software.
This call center software is specially designed to fulfill the requirements of small businesses. In 2018 this contact focus software can be a game changer for your startup call focus business.
Read :  5+ Futuristic Office Technology Ideas for Your Smart Work Place !
Lack of motivation as a start-up?
Whether it's a food truck business or a bookstall business, motivation is the thing that keeps the business alive. Here we are discussing call center business where thousands of start-ups are failing to get the motivation for continuing their businesses. Are you feeling less motivated to run your call center? Look, if you are a start-up, it's not an alien thing of getting demotivate. This is a normal thing but can be address by few simple tactics.
A small business may get demotivate after facing tough competitions in the market but in 2018 you must bounce back with these methods.
Keep believing in your brand
Focus on Your Goals
Invest more in Technology
Things come and Things go, remember It
These are the things that a small business should follow to keep itself distracted from demotivation and apathy. When it comes about your call center, Sip2Dial gives you the opportunity to stand as a business leader from the day one. Start-up call centers mainly need feature-based call center software which allows them to save their money and extra-installations. Once they get things happen rightly, they will never face the issue of demotivate.
Here is how Sip2Dial Motivates Start-up call centers
Budget-friendly software
24/7 support
A special focus for small businesses
In the End, we want to know whether this discussion is helpful for you or not? In addition to this ! we want to tell you that ! You are in a competitive era where things are going to change from time to time. One Article is not going to be the permanent solution for your problems. Especially call center related issues. Be that as it may, we are eagerly waiting to see more advancements in this industry. So that we can bring you some more ideas and tactics to make your call center better. We definitely seek your precious views about Sip2Dials call center software.