When it comes to fashion, celebrities are among the firsts to wear what is hot. Soon, you'll find yourself with lots of choices to choose from thanks to our high-profile fashionistas. Knowing the latest fashion trends can help you dress and feel like one.
If you love dressing up like just like the way your favorite stars do, head over to spott.tv to find the exact items, brand and all worn by your favorite celebrity! If you want to learn about the hottest celebrity fashion trends this year, just read on and enjoy. Make sure to take some notes and add them to your next shopping list!
Here are the top five celebrity fashion trends you wouldn't want to miss this 2018!
Sheer Dresses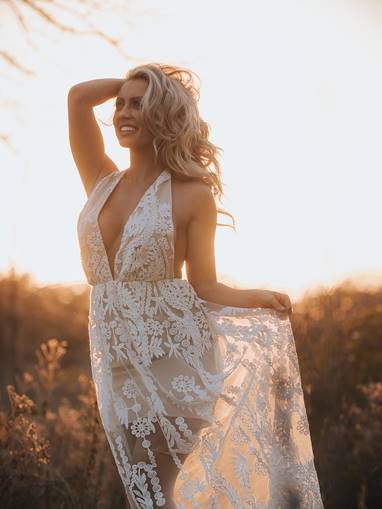 Yes, this year, sheers and see-troughs are still scorching hot. There's nothing like showing off a bit of skin the subtle way, don't you think? And what better way to do so than by wearing a sheer dress you can wear on any occasion? While this trend is a bit bold and revealing for some, it would be nice to be free to see how alluring see-through pieces are, exposing skin but still leaving some for the imagination.
The raging fashion trend also dubbed as "the naked dress" started when celebrity icons such as Caroll Baker and Marilyn Monroe. Even Madonna is known to rock see-through clothes in the 80s. Although considered scandalous in the past, we have come to love the revealing dress as many fashion designers have given us gorgeous pieces perfect for every occasion.
With the elegance and sexiness sheer has to offer, it has become a favored material among top designers. Add the texture and its evolution throughout the years, and we now enjoy sheer fabrics in clothes without revealing too much skin. While it can be tricky to wear sheer dresses, a little bit of layering and imagination can do the trick.
Tops Under Dresses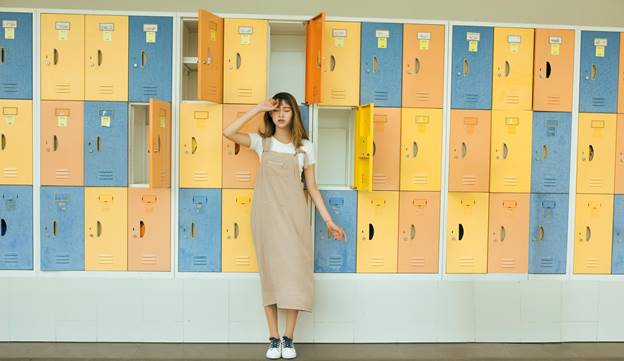 You'd be seeing a lot of girl models wearing tops underneath their dresses this year – a trend that made its name during the 90s. This one is the most attainable one on this list, as you can always choose to wear your favorite shirt under your dresses.
One might question this trend saying it is summer, and the weather is warm, so you're supposed to wear as little amount of clothes as possible, right? But please, hear me out. You can always wear thin-material tops to make sure you're still comfortable. Also, it's best to give it a try now as it won't stick forever. When it comes to wearing tops under your dress, the trick to look chic is to wear a casual top and one of your fancy dresses on top of it. Wear sandals or any or your favorite summer shoes to complete the look.
Off-Shoulders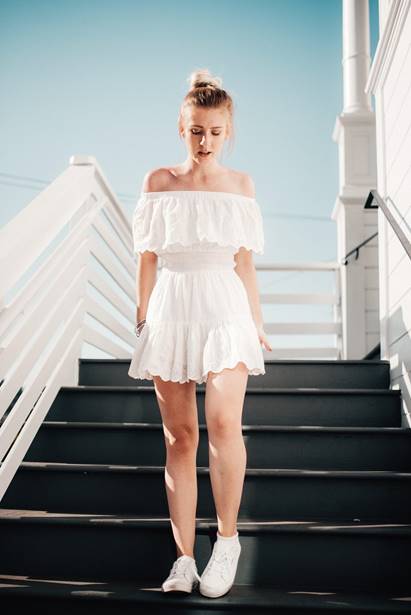 Celebs are rocking off-shoulders here and there this year, which makes it a must-have on our top 5 celebrity fashion trends for 2018. Not convinced? Then you might just have missed the way Gigi Ha did sported the off-shoulder look last month. With her bright yellow and ruffled off-shoulder crop top, she looked effortlessly chic and ready to have some fun.
From cute and sexy tops to trench coats and dresses, pieces that show off a woman's neck and shoulders will always be handy, sexy and hot, especially this season. Wear off-shoulder pieces that do not only look great but are functional and timeless. Choose light-weight fabrics, and you're ready to rock your summer.
Denim Boyfriend Jeans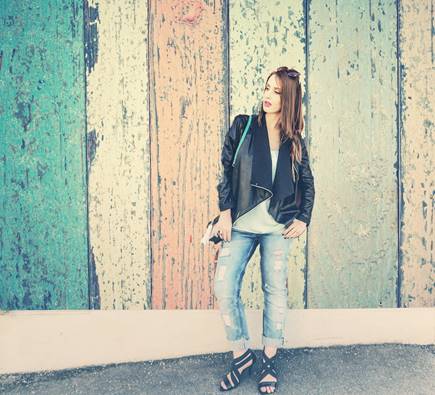 Denim this, denim that. It seems our favorite fashionistas can't get enough of our long-time favorites – denim wears! From jeans to shorts and tops to jackets, we can't help but notice how cool denim was before and still are up until today. And with a large number of celebs sporting out their favorite looks, it's no wonder why denim can be considered forever in the spotlight.
It doesn't matter if you've already fallen in love with your skirts and skinny jeans. With the slouchy and relaxed fit, the boyfriend jeans have to offer; you get to give your legs a break from having to wear super fit pants. The best thing about these denim jeans? The loose fit is flattering for almost any body type.
Rock on some boyfriend jeans on casual days paired with another denim top to dress the part. There is no reason to be afraid to mix and match as you can never go wrong with these babies. Look chic and without looking like you've spent hours looking for the perfect OOTD.
Jumpsuits
For spring, celebrities of all ages are sporting jumpsuits. While many of us steer clear of this fashion trend, we can't help but feel infatuated with the striking look it can give to simple pants, dress or shirt combo. It only goes to show that the love many fashionistas give to jumpsuits makes is a suitable trend worth trying.
Many things make jumpsuits a favorite. Different materials can make up them which makes you look fantastic for any occasion. There is one made for every body type, and whether you like it elegant or casual, there is a jumpsuit that will suit your style. You can choose from lots of brand like Gucci, Reformation, Max Mara and the others has some of the most fashionable jumpsuits there is.
When buying jumpsuits, it is important what you want to achieve. Are you looking for something that will keep you a bit warm? Then you can also go for long-sleeved jumpsuits. Since it is summer, you can always go for off shoulders or strapless ones.
While there are other fashion trends around, the five aforementioned above deserves to be in the top five. If you want to copy your favorite celeb summer fashion, spott.tv has got you covered. What do you think of our list? Which one is your favorite? Let us know in the comments, or better yet, tell us what you think should have been included in the top five celebrity fashion trends this year!