Find Here the list of Best Free Apps and Websites like Omegle
In the digital world, it is probably very hard to imagine life without the internet. Social networking is one of the significant reasons other than work, why people use the internet in today's era. Omegle helps people from all walks of life to interact in a very simple way.
Omegle provides a simple way for humans who wants to communicate or socialize with other like-minded people. Young people across the globe today use social media to build social links and support networks. This might not otherwise be necessary, but they can now access more information than ever before.
However, some people like to look for dating like options in social networking. So, here are the best free Omegle like apps and websites that you can use for social networking.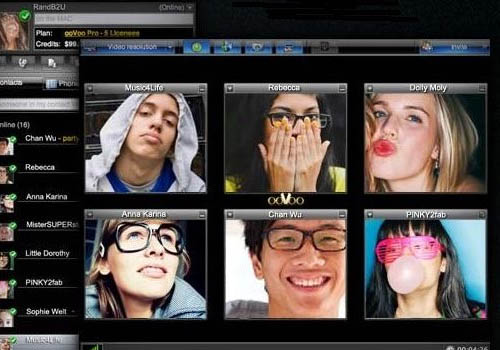 Tiny Chat
Tinychat is a chat service with live video rooms to chat with girls and men. Tinychat lets strangers chat over several webcams. You can create an account on any computer which has Adobe Flash Software installed or the Tinychat iOS app. The fascinating chat-rooms here will consist of a rolling limit of twelve video feeds as well as twelve audio feeds simultaneously. You may also chat with text messages at once in a variety of chat rooms. This platform will ensure it keeps all of your boredom at bay. Make sure that you look nice when you're talking on camera.
Chatroulette
Chatroulette is a chat service focused on webcams that have the unique method of matching users with random strangers. It is supposed to be like playing Russian Roulette; you just dodge verbally through typed messages or webcam instead of fighting with a gun. If you say or do anything that your partner does not accept, they are free to leave the conversation.
Chatous
Chatous is one of Omegle's best alternatives, which allow users to enter freely. With the Chatous app, you can send and receive an audio file, a high-quality picture, and even chat with others on camera.
You can determine which chat room you want to enter based on your interests and wishes, and then participate in a chat room to connect, have a conversation, and enjoy with different people.
The app has a special function that lets you remove and abuse offensive content. It is one of the best webcam places to talk about.
Fruzo
Fruzo is another website offering webcam chat service and social networking dating platform. The people find matches here, join new people, and make friends.
This website has introduced a search feature to allow its users to search for gender, position, age, location, and other keywords-based links. This app is also available on the iPhone and on the android web.
There is also a smartphone app on the website, iOS apps, and it can be easy to use anywhere.
Users can also use Fruzo to find a possible match, follow another user, and make video calls. Upon logging into their website, you can upload as many images as you want.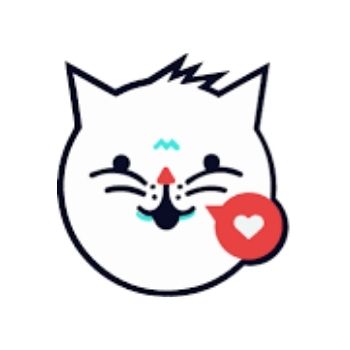 These days, "social distancing" doesn't have much to do with anything "social" – the good news is, Camgo can solve this particular problem! With text or webcam chat options and totally anonymous users, you can make as many friends as you want.
If you just want something quick and informal, Camgo can choose for you; if there's a certain topic you want to connect over, then simply add that to the search terms and narrow the matches. The Safe Search system will filter through the results of every search, making sure they match with what you want.
Hey-People
Hey-People claims to be an "experimental and non-commercial project." There are no advertisements as of now, and the site has been created for casual chats with casual persons. Hey-People provides a simple user interface to get going, and you only complete a fast and easy registration with a username and password to choose from. When you're ready, you have the option to link to a stranger based on common interests: casual conversations, dating, small talks, freak shows, or adult talks.
VideochatUS
VideochatUS is a similar site to Omegle, which was launched in mid-2011 and has a fair amount of user traffic. The platforms are located abroad, but they have plenty of users that belong to the U.S. region and are native English speakers. The platform is a typical random chat service and does not provide any extra functionality, so it is easy to use and loads faster than any other platform in the list. To those users who want an adult chat session, the forum can be frustrating because it does not allow users to talk about sexual motives. It has moderators that will shut down the session automatically on a suggestion of having an adult chat. Therefore, for users who want to try out some adult fun, this is not the best option.
Spinchat
Spinchat is an extensive online community that allows you to get to know thousands of men and women from all over the world. Using this website offers you many advantages. Along with a free blog, videos, guestbook, and much more, you will create your own personal homepage. Spinchat also offers its users a variety of online games such as backgammon, chess, quizzes, and much more, along with a great chatting experience. You can talk for free on Spinchat, and you can also create a full-fledged chat room for you and your friends. You may also participate in broad discussion forums.
Final words
These are some alternatives to Omegle like applications that offer you services to chat and connect with people. Now, as you know about these apps and websites, you can try to find the right partner for you, make new friends or grow your social network. So, you can try using these apps and decide yourself to check the features and choose the one that best suits your requirements.