It's that time of year when you're starting to plan your summer vacation. Despite what social media might try to have you believe, to have a great time, you don't need to spend thousands of dollars at a five-star hotel and eat at all the finest restaurants while you post photos on a yacht. There are plenty of affordable summer vacation spots you can go to. Whether you're grabbing your swim trunks to go on a beach vacation with the boys, spending time with the family or going on a romantic getaway, here's our list of ten affordable summer vacation ideas.
What's in Your Own Backyard?
 If you have a backyard, take advantage of what's back there. You don't even have to spend any money to enjoy a backyard campout. Start a bonfire to start making classic s'mores with marshmallows and graham crackers. Have a backyard BBQ. Grab your tents and sleeping bags. Leave the phones behind and enjoy a night or two under the stars.
Staycation in Your Home State
When we think about going on vacation, we often think about going to a different state or another country altogether. You'd be surprised at what's out there in your own home state. Is there a beach in your state you've always wanted to go to but never got around to? Is there a National Park you've never visited? Maybe there's a quaint small town that you'd enjoy staying at for a week to get away from it all.
Visit a National Park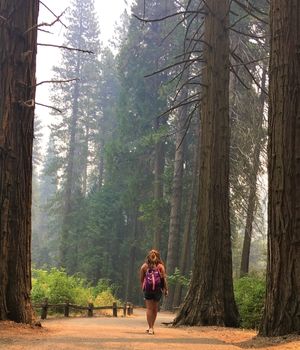 There are so many National Parks in our country with beautiful wildlife and rich history. Visit a National Park like Yellowstone or the Grand Canyon. Yellowstone is known for roaming buffaloes, breathtaking mountains and, of course, those Instagram Mable geysers. There are more than 2.22 million acres of Wyoming, Montana and Idaho wilderness to take in. The Grand Canyon has campsites that are as affordable as just $18 per night during the warmer months.
Go West to San Diego
Head to California and enjoy the family-friendly beachside city of San Diego. Go to theme parks and water parks. Check out kid-friendly museums. Walk, jog and play along 70 miles of stunning beaches. You can get a Go City All-Inclusive pass to go to top attractions like Legoland California and the San Diego Zoo.
Head Up North to Bar Harbor
Put on your lobster bib and head up to Maine to see the town of Bar Harbor. It's also known as the gateway to Acadia National Park, one of America's most visited national parks. Enjoy a day of hiking at Acadia National Park. Go for a swim at the freshwater beach of Echo Lake. The calm waves are ideal for kids who are new to swimming. 
Drive Down South to Gatlinburg
Visit this Tennessee Mountain town, the gateway to the 520,000-acre Great Smoky Mountains National Park. This town is ideal for the adventurous outdoor lover. Take advantage of whitewater rafting, biking and horseback riding. There are over 800 miles of hiking trails. For those who enjoy arts and crafts, do a day of shopping with the Great Smoky Arts & Crafts Community to purchase handmade goods from local artisans.
You may like to know :  4 Destinations for a Memorable Summer Vacation
Pack Your Bags for Portugal
There's so much to see and do in Portugal's beautiful capital city of Lisbon. It's a city. It's a beach. It's everything you need in an affordable vacation all at once. You'll love the rich history of Lisbon's distinct neighborhoods and palaces. For just about $4, you can take a ride on the famous Lisbon tram.
All-Inclusive Resorts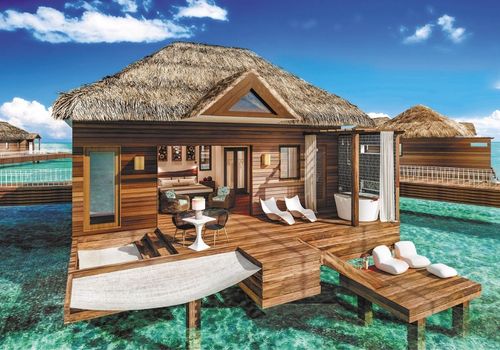 Never been to or aren't sure how all-inclusive resorts work? According to World Atlas, all-inclusive vacation destinations help you book your vacation as a one-stop shop. You only have to pay one price for accommodations, meals and beverages. Many all-inclusive resorts also include access to non-motorized water sports if the resort is a beach-front property, along with other miscellaneous entertainment and activities. An all-inclusive beach resort is the perfect place to test out your new beach outfit for men.
Visit Our Friendly Northern Neighbor
Oh, Canada! Visit our neighbors up north and go to see Victoria in British Columbia. Stroll through Beacon Hill Park. Walk along Fisherman's Wharf. Spend the day at an aerial adventure park where you can go ax throwing, walk along wobbly bridges and streak along zip lines.
Spend Time with Your Relatives
Have Grandma and Grandpa been begging to see the kids? Maybe it's time for your kids or your partner to finally met your cousins who live across the country. Save money on a hotel and ask your family if they're willing to host you for the week. You can return the favor next time they visit you. If your relatives have a nice pool or live near an ocean or lake, be sure to pack your men's swim trunks.