Committing To Co working – How To Prepare Yourself For A Long-Term Co Working Space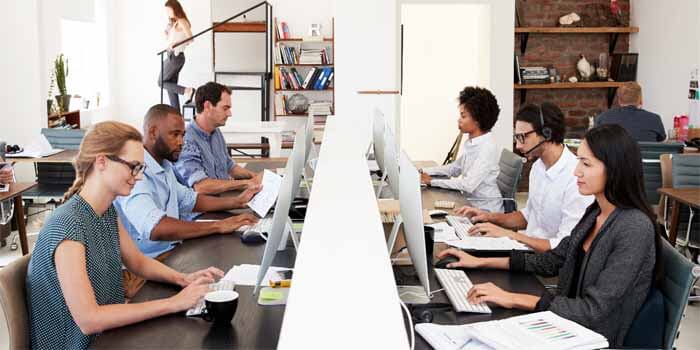 The great advantage of the coworking space is that it is one of the few workspaces that gives your businesses many of the amenities of standard office space. Within a space, businesses can find they have access to an individual workspace while gaining access to a conference room, and depending on the fit out, boardroom space. However, there are a few drawbacks, and one of them is because it is not conventional office space, businesses might find that the office space feels temporary.
However, Thailand's coworking professionals can use this space long-term to leverage their business. One of the first things businesses have to do is look for the right community to join, and this is important because this community will help build the foundation for establishing a business. Click onto the following link http://www.servcorp.co.th/en/coworking/ to see one example of why community is so important for your business.
As you can see, these communities can be a place where professionals thrive, but let's see how to prepare for long-term coworking.
Pick The Right Space
One of the first things that can help a professional settle into a permanent coworking space is by spending time searching for the right space. In choosing the right space, businesses should look for amenities and features that might be useful for the business. For example, if given the choice between a space that offers business matching and one that has an accelerator program, and you are looking to connect with others for potential collaboration, the coworking space that offers business matching might be a better choice.
Also, remember to keep your long-term goals in mind. If building your business quickly is a priority, then the coworking space with the accelerator program might be a better choice. The point is that many of the spaces in Thailand and in Asia-Pacific market are beginning to focus on work/life balance amenities, but this might necessarily be the features you need when choosing a space.
Establish Your Place In The Community
After you have chosen your space, then make a place for yourself in the community. Because the coworking space is a very open and social place, there are many points from which businesses can connect with others in the space. Chatting at the hot desk, meeting over tea or coffee in the designated areas, or just going to the numerous workspace events are all opportunities for businesses to engage and become a part of the coworking community.
Choose Teams
Get in there and meet people with whom you would like to collaborate. Building teams within the coworking space can help you establish permanence in the space, in addition to establishing a platform for growth. The collaboration is one way to establish roots in the coworking space while building growth for your business.  
Get To Know Your Space Managers
They are great sources of information regarding community events, and they can aid you with the logistics of having the tools to grow your business. Furthermore, this is just another way to establish permanence in the space.
Get Involved
Finally, as a part of getting to know space managers, get involved with the daily operations of the space. Whether it means organising events yourself or helping out with the space web page, using your expertise to help out in the community is a way to create a place in the workspace. Furthermore, it can help you establish the permanency that goes along with traditional office space.
Finding Long-Term Workspace
The great advantage of coworking is that it helps professionals who would normally work alone establish themselves in the business community. In the Thai business community where relationships really matter, the coworking space can help establish a long-term place for your business to work and connect with other businesses. Ultimately, the roots you establish in the community will help your business leverage business growth in the end.