Learn the Basic Elements of a Modern Gentleman's Wardrobe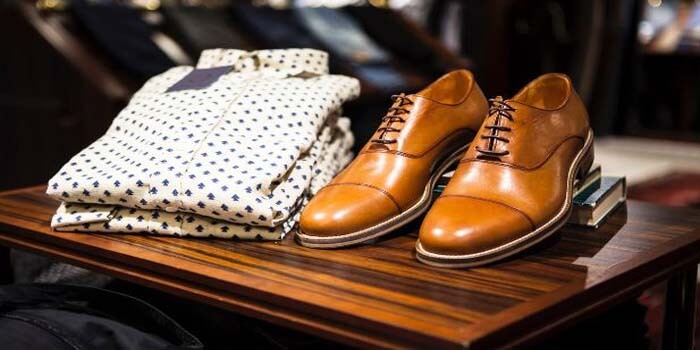 Fashion icons always say that your style defines the man you are. That means a gentleman's character can be seen from the way he dressed up or the other way around. Well, you would notice that most men are not as fashionable as women, especially when it comes to clothing schemes, accessories, and all. Oftentimes, men are just playing around with their usual head-to-toe attire and sticking to it because it's okay. From the iconic suit and tie to the shiny brogue shoes, girls would already picture out how these men would look like on their first dates.
Here's a list of elements that men should be including in their wardrobe to style like a modern gentleman:
✔
BELT
If there's one thing that won't be missing from a man's closet, it's his belt. Mainly because belt accessories have always been a major statement for men's outfit. And unlike women, men have narrow hips so they needed their belts to keep their pants from falling down. Aside from its original use, belts are often worn by men to project a better appearance. Let's admit the fact that wearing jeans with no belts doesn't really look appealing 90% of the time.
✔
WATCH
You can't deny the fact that watch is a manly statement. Everyone's obsession with watches was inspired by the military during the first World War period when soldiers used to have pocket watches to check the time. The inconvenience they had has opened the idea of reinventing the watches into wearable bracelets for a better experience. The stylish effect was later noticed by fashion enthusiasts that it began to be a fashion must-have for both men and women.
✔
SOCKS
You would notice that men are more into wearing socks than most women. Obviously because men's footwears are mostly shoes which always require a pair of socks, compared  to women who can wear anything from a wide variety of footwears and most of them do not really need to be paired by socks.
✔
SUIT AND TIE
Here's another starter pack for a gentleman's wardrobe. A tie has been a must-have accessory for suits  ever since the first decade of 20th century. Aside from being the usual corporate attire for most men in different states and industries, suit and tie will always portray a character of respect.
You May Like to Know  :   Men's Accessories That Guarantee a Dapper Look
✔
BROOCH
Brooches are formed from different designs and materials such as feather, crystals, plastic stones, pearl, bronze, steel, and silver. If women have their jewelries, men also have their brooches on as a complement. Wearing brooches creates an elegant appeal on men for it adds a stylish detail  to a plain dull suit.
✔
BROGUE SHOES
Among all types of shoes, brogue will always be the best to pair with formal wear. Well, maybe it's the timeless outline that gives a strong foundation to which the entirety of a man's wardrobe lies.
✔
SUNGLASSES
Psychologists have studied that wearing sunglasses can boost up a person's confidence which they say is more likely to attract the opposite sex. Admit it or not, most men put their shades on not only for the sunlight but also to look more appealing to all the ladies around them especially if they know how to carry off their sunglasses. A sunglass is best styled with either formal wear or the casual urban clothing style.
✔
HANKIE
In olden days, men used to place their hankies in suit pockets to use initially as a bib while eating. But since people have noticed the stylish effect of square pocket, it was later used as chunk of the fashion wardrobe for men. It can be folded in different styles and can vary from colors and schemes. Square pockets also add elegance to your suit  just like what brooches do.