Creative Ways to Decorate Your Wall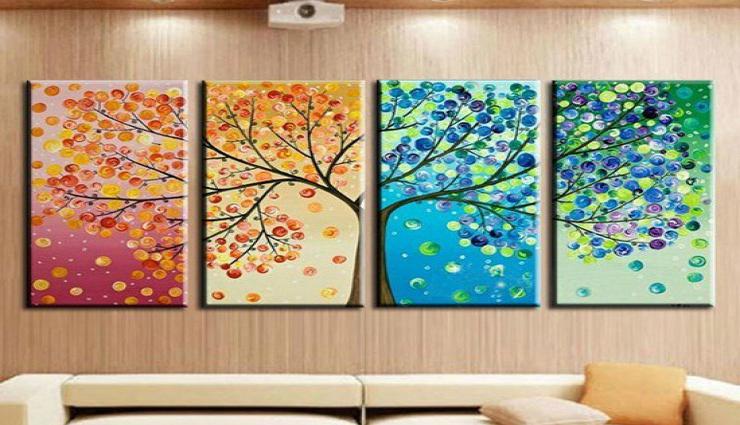 There are many fun ideas for your home. You can add functional barn doors, creative tile, and up-to-date furniture. You can also decorate your walls. Empty walls can be filled with possibilities, and some additions can make the house feel more homely. Depending on your style, there are numerous ways to turn bare and boring walls into stylish focal points. 
We provide you with tricks and ideas to revitalize your walls and bring your taste and personality to life. Your walls can be tailored to surround you with the things you love, whether you are a book lover, art collector, nature enthusiast, or minimalist.
Below are some wall decoration ideas that can bring some style into your home.
Large scale art
To command attention in your space, especially if small, a large painting or picture is perfect for setting the tone. You can bring out your personality by using a black and white photo if you are a minimalist or adding a pop of color with a vibrant abstract painting to steal the show.
Hanging up mirrors
Mirrors help a small space appear bigger and brighter as it reflects light. You can hang a big oversized mirror on your wall or try to arrange several small mirrors creatively on the wall to bring out your style.
Introduce shelves
Shelves are an excellent way to decorate your wall while using storage space. It brings out your personality without cramping up your room when installed and decorated correctly. For instance, if you are a book lover, you could use it as a bookshelf and arrange your books with plants, small sculptures, and even pictures.
Read here :  How To Decorate Your Home On A Tight Budget
Painting
There are different painting ideas for different people. Some people may prefer a bold and vibrant color to create an accent wall that ties together a color scheme of their house. Other people may want to paint a mural that takes them to their favorite place. The mural can be painted by hand, or a wall covering can be used to create a significant impact.
Hang your collection
Displaying your collection on the wall is a perfect way of showing off what you love. For example, using wire plate hangers, you can hang your fine china to show your favorite serving platters and dishes. Another creative idea is hanging baskets on your wall. Baskets will bring life to your bare wall, whether you prefer neutral colors or vibrant colors, by arranging them in different textures and sizes.
Use of wallpaper
Another way of decorating the wall itself instead of adding displays to the wall is creating a pattern using wallpaper. Wallpapers can also create an accent wall making a more significant impact in a relatively smaller space, or they can be used on all the walls of a room for uniformity. There are many different wallpapers in the market as they have become popular hence different tastes for everyone.
Some trends in wallpapers include:
A scenic mural:

such a design can blur the boundary between indoors and outdoors. A relaxing scheme like a tropical wallpaper allows you to escape reality.

Textural papers:

wallpapers have always been done as one-dimensional paper. However, printing techniques have improved, and the number of surfaces that can be printed on has since increased. Bringing texture to your walls using wallpaper makes it look more realistic, allowing you to have your desired theme in your home.

Floral:

many floral designs can be adapted in various spaces like retro, vintage, or contemporary. The many designs allow you to choose something that brings out your personality since they come in different patterns, colors, and scales.

Dark colors:

such wallpapers were greatly avoided as they gave off a dark and ding room vibe. However, they have made a comeback in the market as they can be designed to suit the space using smart lighting ideas, well-placed shapes, and an eclectic use of space. Colors such as emerald green and royal blue have significantly made a comeback.
Your wall does not have to be plain and boring. There are many ways to make your wall look homely and bring out your style and personality. A little creativity goes a long way in bringing life to your plain wall and house in general. 
You could display your favorite collection, such as hats, books, or baskets, hang mirrors to make your space look bigger and brighter, or paint or put up wallpaper to create an accent wall. The options are limitless.