Oversized sunglasses are the new talk of the town! So if you haven't added one to you're wardrobe, what are you waiting for? Get instant celebrity feels whenever you put on oversized shades on a bright sunny day. They gained popularity in the 1960s when the First Lady Jackie Kennedy, a major fashion figure of the time, wore them to stay lowkey. However, the tipping point of the trend was when it caught international attention after Audrey Hepburn was spotted in the iconic black oversized cat-eye shades in "Breakfast at Tiffany's."
Moreover, there is something about the oversized shades that make anyone feel and look like an important person. This style of sunglasses is for everyone, even the guys. You must have spotted several celebrities like Ranveer Singh, Robert Downey Jr looking like a total hunk in oversized sunglasses on and off the screen. They are easy to style, classy in appearance and highly useful too. They also provide you with 100% protection from the sun's harmful UV rays while you step out looking like an absolute style god/goddess!
Still not so sure how you can pull off oversized shades without looking like a snob? To help you out, we have curated a list of cool oversized sunglasses for guys and girls that are super badass and oh so stylish!
Go Gaga In Grey!
The thing about oversized sunglasses is that they make you look more classy effortlessly. You must add these big grey bold shades to your wardrobe and make all your outfits radiate charm. Universally flattering, these shades are crafted for boys who love to flaunt their subtle taste in fashion accessories without being too obvious, duh!  Pair these babies with formals or semi-formals to make a bold statement no matter where you go!
Bring It On In Brown!
Look your best self in these brown cate-eye shades with a unique class that makes them stand out from the rest of the sunglasses available in the market. Weightless and super trendy, these shades are everything a girl needs to make all the heads turn. Super chic and classy, the metallic edges of these sunglasses add the extra wow factor to their trendy look. Pair these sunglasses with a white crop top and brown flared pants for a perfect Sunday brunch look, or style it with a pair of saucy denim jeans of your choice to look super-hot in the sun!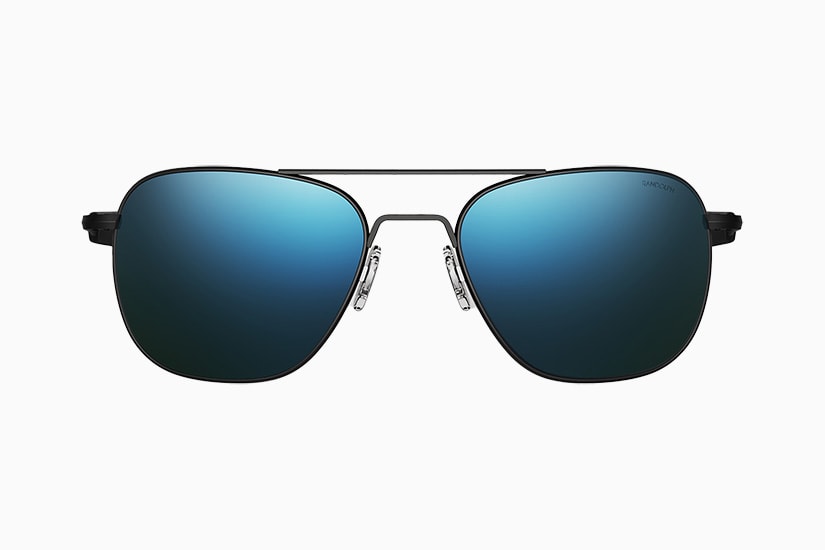 Dress To Impress!
Put on these stylish double bridged shades that are nothing but sophistication in the most fashionable form. Comfortable and classy, these shades make you look like you're straight outta Bollywood!
Make your presence matter by adding these shades with your everyday college look to grab everyone's attention the moment you step in. Look like a stud with these cool sunglasses paired with a plaid shirt tucked inside your straight cut jeans, no matter if it's a date or a regular day out in the sun.
A Special One For A Special Girl!
Let your style do the talking for you. Hide behind these flawless oversized shades from Fastrack that are super comfy for regular use.  A great way to avoid conversations and eye contact with people whom you always wanted to hide from, these shades are a perfect hideout. Style them with a summer dress or a cool t-shirt to look confident and comfortable even in the scorching heat of the sun this summer!
Can't Get Over These Oversized Sunglasses For Real!
Once you start wearing oversized shades, there is no going back. They are as addictive as any great song. You just can't get enough of it. So, embrace your unique sense of style and fashionable personality with an uber-cool pair of sunglasses that make you gleam with poise. Although when shopping for sunglasses, make sure you go for top sunglasses brands like Fastrack that offers premium quality products and understand the value for your money!
So why wait? Get set and go, as your next favourite pair of sunglasses awaits you!