Global consumption of media is increasingly taking place in digital formats now. Like in every industry, technological advancements have been the primary cause of disruption in the video on demand (VOD) industry as well. Consumption of video content started through disc rentals and today's technology has made it possible for users to consume video through online streaming or video on demand.
Video on demand is expected to grow to $87.1 billion by 2024. The increase in the number of devices supporting video consumption along with stable Internet services providing users with an option to access videos of their choice anywhere. The rise of video on demand players like Disney+, Prime, Hulu, Roku, Apple TV, etc. are challenging the supremacy of traditional TV.
What drives the popularity of video on demand services?
When you consider the factors that drive the growth of VOD services, convenience is the major one. VOD content is more convenient to access and consume than traditional TV content. With VOD sites, users can view the content they like whenever and wherever they want. Most VOD platforms also support multi-user viewing where users can access the platform on various devices at the same time with a single account. For instance, Netflix allows around four users to access the platform from the same account on different devices like TV, smartphones, and tablets, etc. to view shows concurrently. The increasing availability of on demand videos on smartphones and connected TVs also ensures that customers stay entertained by their favorite shows and movies every time.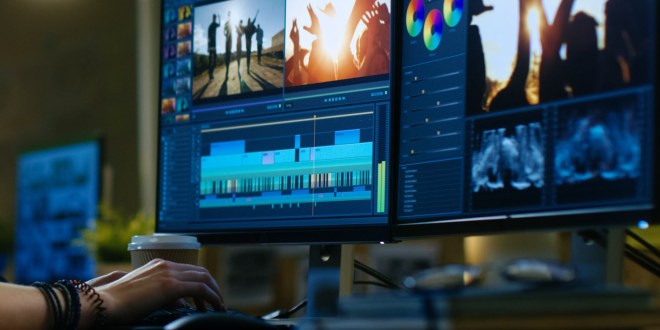 Here are some of the other factors that drive the growth of VOD services.
Enhanced user experience
The increasing access to mobile devices and stable internet connections have helped customers to stay connected with video on demand platforms. This not only eliminates the need to wait to watch favorite shows and movies, but also can view in the devices of their choice. The availability of on demand access to VOD platforms for binge-watching is a major driving force in the popularity of modern entertainment channels.
Demands for originals
While traditional TV was the only media consumption channel earlier, today's users have enormous choices of video on demand services to choose from. Gone are the times when users stayed tuned to their cable networks to watch their favorite shows. The current trend is that users are looking for exclusive and original content offered by VOD platforms.
The popularity of Netflix skyrocketed when it released its first original series House of cards. With 66.6% of global demand for its originals, Netflix is still dominating the industry. For the same reason, more VOD services are coming up with their originals to capture the interest of their viewers.
Mobile viewing
In this digital age, mobile is the primary channel in which users prefer to view their favorite videos. Most VOD platforms are accessible through both iOS and Android mobile applications. When compared to websites, mobile apps are a preferred choice which makes downloading of videos easier as well. The increase in mobile viewing is also complimented by broadband services. Both mobile networks and VOD platforms are partnering together to further drive VOD growth. To go along with the trend, you must adopt a mobile-first strategy if you want to create a website like Netflix to thrive in the industry.
Immersive video experiences
The popularity of video on demand is making the immersive video experience a norm. VOD platforms are leveraging artificial intelligence (AI) and augmented reality (AR) to narrate rich stories to customers. Both AR and machine learning is making its contribution to the delivery of immersive video experiences in the streaming platforms. Leverage the popularity of video on demand to improve your business. While video on demand began as an entertainment channel, it is one of the most common modern technologies. VOD platforms are quickly gaining momentum and growing to an industry that's worth billions of dollars.
If you are a business operating in the VOD scape or planning to make your entry in the industry, start by creating your VOD website using a white label solution or a Netflix clone. If you are a business that is already operating in the VOD market, you can adopt modern technology to power your VOD brand.
Success strategies for VOD services to be the next evolution in digital entertainment
The video on demand market is quite vast and competitive. If you are a new VOD business, you might be thinking about how to create a website like Netflix and attract new customers to your platform. However, as you advance, your goal would be to retain your existing customers and attract new users. Whatever be your goal, here are some of the success strategies to grow your VOD business.
Choice of niche
The choice of niche is one of the fundamental strategies before launching your VOD service. When starting out, you need to determine what niche to choose- A mainstream platform or a micro-niche? If you are choosing a mainstream audience, fine-tune your content with rich value so that it is competitive enough to strive in the market dominated by prominent players. While choosing mainstream is risky, choosing a micro-niche makes your job easier as you are not directly competing with the major VOD players in the industry.
Leverage search marketing
From the perspective of marketing, prominent VOD players like Netflix, and Amazon Prime are already dominating most keywords as they have the most effective keyword strategy. Making the most out of your search marketing is the primary strategy you need to consider to gain a competitive advantage. Bid the relevant organic keywords that can potentially bring in new viewers who are showing interest in your content.
Mobile-first strategy
As already discussed in the above section, most viewers access VOD websites from their mobile devices. Researches show that 43% of digital ad spend and mobile influence the overall growth in the UK market. This is also influencing brands to adopt a mobile-first strategy. Most VOD websites like Netflix, Amazon, and Hulu have their major share of traffic coming from smartphones.
Define the business model
The business model of a VOD platform not only decides how the platform works, but it also defines how the platform makes money. The revenue model of the VOD business provides the flexibility for brands to monetize their content. The success of VOD services lies in the revenue model it follows along with other things like content strategy, business plan, current market position, etc. To choose the right business model, conduct thorough market research and have a look at your competitor's revenue strategies. If you are using a Netflix clone script to build your VOD platform, choose the one that supports multiple monetization strategies.
Choosing a price system
Once you have decided what business model to follow, setting the pricing plan for your videos is the next important aspect. The pricing will not just have significance on marketing, it influences the profit as well.
If you are pricing your content below the normal market range, you might be placing it very low. But this is a great strategy that will help you gain new customers. Whereas, if you are improving the price range considerably higher, it might actually drive away customers from your platform. Yes, if you have a really valuable niche offering, there is no issue with setting a high price. As always, setting an ideal price range is all about maintaining the right balance between the quality of services you offer and the matching the requirements of your target audience. Conducting a deep market research will help you find the right price range.
Use leverage dynamic ads
To gain a competitive advantage in the video on demand market, it's important to deliver relevant content to your audience to keep them interested and engaged. Leverage dynamic ads to deliver relevant ads to your customers updated with trending titles to keep your customers pleased. There is no better way than using dynamic ads to attract customers who search online for certain keywords. Dynamic ads will help you go beyond target marketing campaigns to capture the audience that is interested in prime videos instead of just keyword coverage.
Use a combination of strategies
To succeed in the VOD industry, you can use first-party data to attract your customers through other areas of your business. For example, Amazon creates strategies to attract and retain customers through other areas of their business. Amazon targets existing customers to cross-sell and up-sell their additional services which prove to be highly beneficial. The VOD giant implements this by using the vast first-party data from its platform and use it as a growth opportunity.
Conclusion
With the advent of video on demand services, viewers are enjoying an uninterrupted online viewing experience in devices of their choice. In the coming years, you will see more video on demand services evolving in the industry. Considering the popularity and advancements in the industry, video on demand is all set to be the next evolution in digital entertainment. With many businesses planning to make their entry into the industry, the competition will only get stronger in the future. VOD services have to customize their offerings and user acquisition strategies to stay ahead in the competition.