Mostly people think that only one PC is enough for all purposes but that's not true. If you play game on your computer, it drains the memory of the PC because the machine you are using is not specifically for playing games. If you are a gamer so you should spend on buying a quality gaming PC because when you try to play on your normal PC the games are slow and gradually they make the PC run slower than it should work as they do not have enough power to support the latest games. So the point is you need to buy a separate PC for gaming purpose that are now easily available in local market like, you can find list of gaming PCs along with latest pricing on different Pakistani online shopping websites.
HOW DOES A NORMAL PC WORKS?
The normal PC is not enough powerful as most people do not need much powerful PC. It just works for some basic function as if you need a PC for online shopping, you do not need to think so much about which PC to consider while playing PC Games. Get something with enough level of memory that your computer is speedy. Similarly if you are a writer, you do not need to think much about the upgrades. On the other hand if you are a designer, you need to have a computer that can handle your work with good graphics.
CAN GAMING PC BE USED FOR OTHER PURPOSE?
Investing on a gaming computer, you need to make right use out of it. People consider the gaming computers as a multitask machine for being high power machine. But that is not true at all.
WHAT ACTUALLY MAKES GAMING PC DIFFERENT FROM NORMAL PC?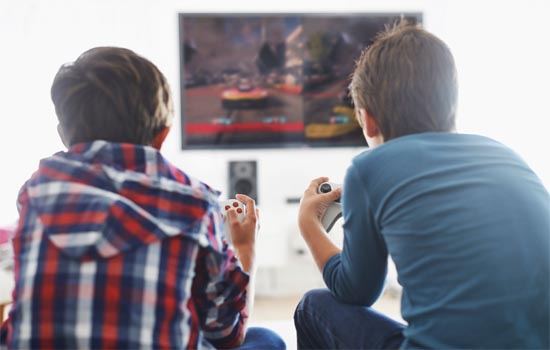 Find here :  Amazing Car Racing Games for Android

LIQUID COOLING SYSTEMS
The main issue that arises for using the normal computer for gaming is that it overheats. The normal PCs tend to have a smaller fan systems and when a computer is used for gaming it has to remain on for hours which ultimately overheats the computer. So the normal fan system does not cools down the computer as it needs to and probably the computer gets shut down during the game. However the gaming computers use Liquid Cooling Systems which tend to keep the computer cooler.
MEMORY
You should be particular about purchasing a gaming PC with high level of "data storage". Otherwise the computer will not be able to handle it and the game will run slow or might get shut down surprisingly. The higher the RAM of your computer, the faster will be the machine.
Read here :   ASUS ROG FX503: Power and Performance Unleashed
BATTERY LIFE
A lot of latest games proceed for a longer time, so it is to ensure that your gaming computer has enough power throughout the game. You need to consider that the battery life is more than normal PCs, however the average battery life of gaming PC is ten to fourteen hours.
HIGH END GRAPHICS
Years ago the graphic cards were of no concern as the games were pretty much basic that could run on a normal computer. However the modern games have unbelievable graphics and offer a life-like effect when you play. So make sure you have high-end graphics card that supports high definition games.
FAST PROCESSORS
It can be so much annoying when you are in the middle of your game and it gets shut. Ensuring to have fast processors can make you enjoy for hours to play.
Keep Gaming More And Be Healthy it can be computer game or other !