The best part about car racing games is that they give you the liberty to choose from numerous environments and gaming styles that suit your needs. Here, you can find super-cars racing games, combat cars racing games, arcade car racing games and more. These powerful racing car games offer you abundant features & options to customize your game for the improved gaming experience. Read here some amazing car racing games for Android you should try this year.
Clash for Speed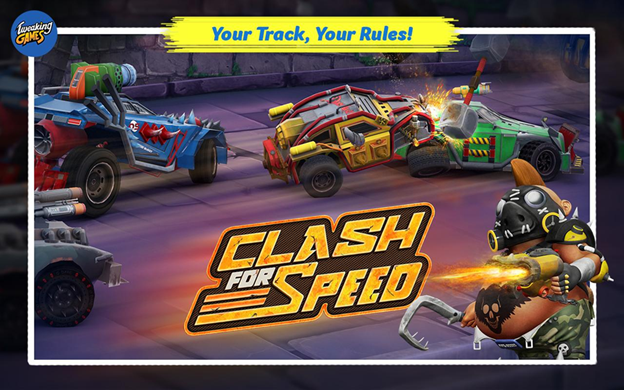 Clash for Speed is designed for speed maniacs who live for power & speed. This nerve-wracking game puts you into the intergalactic combat car racing experience where you face some real threats. Here, you are not only required to win the race, but it is also for a survival. One of its most unique features allows you to draw your own 3D track to race. You can draw tracks in multi-thousand variations. More complex you draw the track more will be chances to earn trophies. Further, you can use these trophies to unlock more features in the game. In other features, it offers on-road & off-road obstacles, upgradable tire, car & weapons option, original car stickers, multiple game environments and more. Download it here.
Riot Road Fight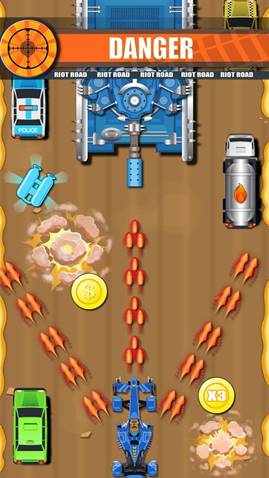 Riot Road Fight is perfect combination for racing & shooting game lovers. This powerful combat racing arcade game if highly competitive game that goes beyond limits. Here, all you are doing is accelerating your vehicle, shooting on your rivals while passing them to experience the most thundering battle. While playing game, you are allowed to collect as many coins as you can to upgrade your weapons and cars. Further, it allows you to customize cars and weapons giving them your style. Here, you will enjoy endless shooting and roadway action. You will even face missiles, rockets and other roadblocks that you need to conquer.If you want to play bike racing game on your Android smartphone then download the Traffic Rider Mod Apk from here.
Dino World Car Racing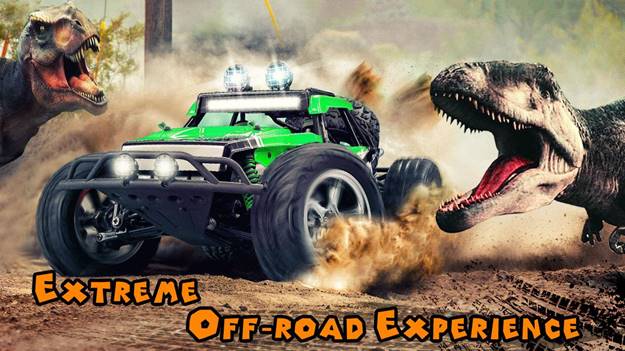 This power-packed game offers you a chance to drift into your 4X4 cruiser Jeep in Dino's world. This powerful Dino World simulator is most thrilling physics engine based real car racing game that is designed to pump adrenaline rush in you. It is designed around the 3D world of Dinos and Jeep drifting rally for maximum speed and adventure. In addition to off-road drifting, you can even burn some rubber on a full lineup of real tracks in different locations. Here, you can enjoy the speed of pro driving and drive a jeep in classic & modern sports car's styles. It offers HD 3D graphics, astonishing sound, gravity sensor control directions, smooth car handling, multiple jeep designs, control flexibility and more.
Asphalt 9: Legends
Asphalt 9: Legends is one of the best racing game and it is freely available in the google play store. It is one of the most popular and latest racing game of Gameloft.
The graphics of Asphalt 9 is awesome and this game will give an entertaining experience. The mechanics of Asphalt 9 is good and it will provide lots of content to play.
Asphalt 9: Legends has more than 700 events, online PvP action and weekly and monthly events. In this game, you will get more than 40 cars and many tracks to unlock.
The premium strategy of Asphalt 9 is a little bit aggressive than normal. It is the best arcade racing game and now it is available online only.
Turbo Drift 3D Car Racing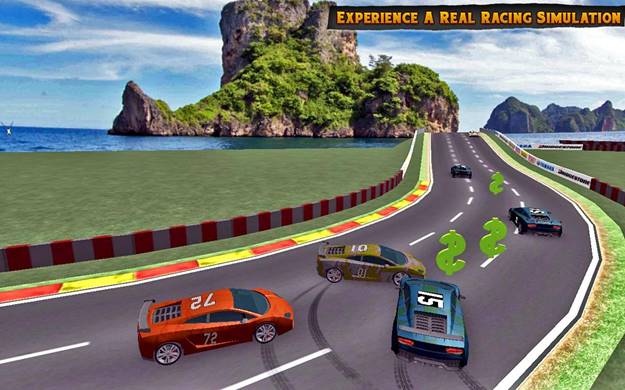 Try this amazing game to conquer streets and sky. This powerful game is a perfect mix of level-mode racing and high-octane driving. This is one of the best arcade games that offers stunning 3D graphics and extreme driving experience. Here, you can drive through city streets, seashores, countryside roads in amazing vehicles. It offers some of the most amazing racing tracks to test your driving skills. While racing through this incredible gameplay you get a chance to earn cash prizes. Here, you get a chance to drive through the nitro boosters and flame up your racing car in fire of speed.
Battle Cars Online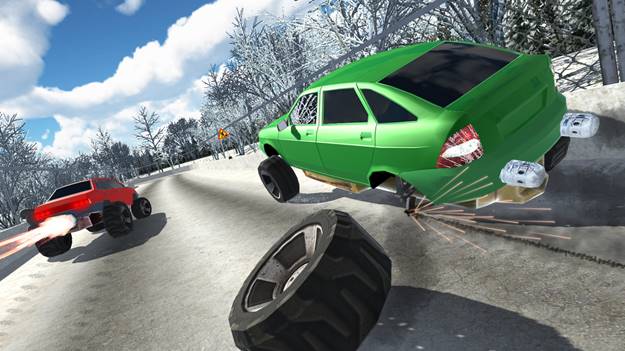 Experience this extreme multiplayer car driving simulator in real-time to test your driving and shooting skills. While playing the game, you need to go as fast as you can. No police or traffic hurdles will stop you from winning the race. You can experience this game for endless fun and power. To begin with, you will get cars with mounted guns to defeat your opponents. It offers an off-road rally zone environment to offer enhanced gaming experience. Further, it offers accurate physics, beautiful graphics, realistic acceleration and easy controls.
Dirt Trackin
Dirt Trackin is a best retro racing game which is not freely available because it is paid app. Its cost is $2.99 and the graphics of Dirt Trackin is awesome.
Controls and other elements of Dirt Trackin are very much interesting. In this game, you will get more than 20 cars and more than 10 tracks, etc.
In Dirt Trackin, if you want to spend lots of your time than you have do the races of 100 laps. It is a paid app and it is easily available in the google play store.
Car Racing
Try this fast-paced arcade car racing game to test your driving skills in streets of Trip Island. It offers 2 race types and 60 unique tracks that are designed for a powerful gaming experience. Here, you need to compete with other drivers in this realistic car racing game. It is filled by dynamic racing levels and super-fast cars. It offers 10 high-speed cars that you can drive on tracks that are specifically designed for drift car racing. In other features, it offers upgradable engine, custom body parts, easy controls, online multiplayer gameplay support, more than 60 levels with 2 race types and more.
Drag Racing
Drag Racing is freely available in the Google play store and it is drag racing game such as CSR game. In this game, you have to purchase the cars and upgrade it and then race.
In Drag Racing, there are many race and tracks available and one most popular features of this game in campaign mode. In this game, you can also do online racing against other people's.
Drag Racing lacks in graphics and mechanics which is the most important thing for playing the racing games. But in Drag Racing, you can also change your car as per your like and dislike.
But you can spend lots of you for playing this game because it is very much interesting and it will give you an entertaining experience.
In Drag Racing, the multiplayer mode is also available with numbers of cars. It is an old game and it was developed in a few years back but now it is updated.
If you are facing some problem while finding the racing games or other games then goto this website. https://technewsenglish.com/can-i-run-it/Because this website is helping the people who face problem while finding the games.