Babylonians were probably the first ones to observe honey month when the bride's father would give the groom all the mead he wanted. Mead is a honey beer. Now we call this period honeymoon. The duration of honeymoon depends on individual preferences and the financial capabilities of a couple. Honeymoon marks the beginning of the good and lifelong journey of two individuals together.
The couple gets to know each other during this period. That is why this period of honeymoon holds a great significance. Away from the judgmental and prying eyes of close relatives, all by themselves, they get on a new journey. It is the time when couples spend their time alone with full of romance which is sweet like honey. There are many places where a couple can go on the honeymoon, here are some references:-
Switzerland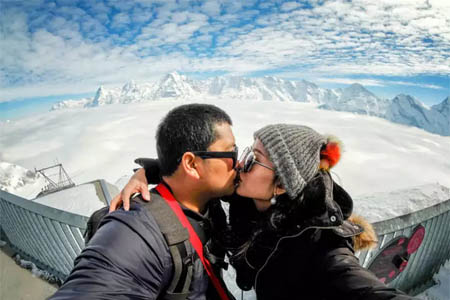 From lush green grasslands to snow-capped mountains, Switzerland offers plenty of spaces to couples after their wedding for honeymoon. Zurich and Geneva are the two main cities of Switzerland. From Swiss Alps to Lake Geneva to beautiful palm laden hotels Switzerland is a scenic location to be on a perfect honeymoon. Apart from offering beautiful views, Switzerland has much more to see and do that there will not be a dull moment. Its cuisine is influenced by French, German and Italian cuisines. So, one can have many familiar and not so familiar dishes. Moreover, not to forget the shopping experience that it has to offer. So walk hand in hand, enjoy each other's company in this wonderful place made famous by many Bollywood movies.
Paris
The French capital Paris is heaven on earth for newlywed couples as it offers the most romantic destinations such as magnificent Eiffel Tower, The Louvre Museum, fashion hubs, art galleries, and fine dining restaurants. No other place wraps you in its beauty and love as Paris does. A cruise on river Sienna can mesmerize anyone. No doubt, it is the most visited city in Europe.
Bali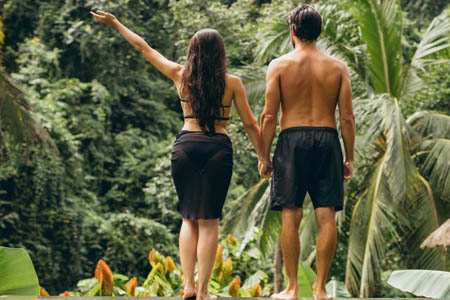 Bali in Indonesia is perfect honeymoon destination. Bali offers serene beaches full of romance where surfing or hand in hand,a walk can be enjoyed while soaking in the most beautiful sunrise on the earth. It also boasts of striking nightlife, wonderful spas and unique dining experience. It is also famous for Dolphin Lovina Beach where one can see dolphins in their playful state.
Venice
Venice in Italy is paradise for newlyweds on their honeymoon. This classic city is full of romantic places to visit like Rial to Bridge, Grand Canal, and Venetian Lagoon. Spring and summer seasons are the best time to visit this city, which is full of love and romance. The city has a minimal crowd, which offers couples to spend quality time with each other.
HarbourIsland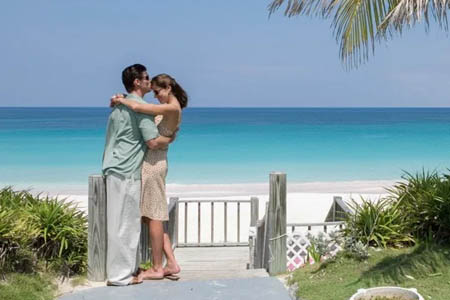 HarbourIsland in the Bahamas is also known as pink sand paradise on earth because of its pink sand beaches along with turquoise water. It is famous for its British style architecture and flower lined streets. Couples on their honeymoon can also enjoy swimming, surfing and scuba diving.
Udaipur
Udaipur is situated in the western Indian state of Rajasthan. Surrounded by the Aravali Range, it is a picture perfect place for honeymoon couples. It is not only famous for its lakes, historic forts and palaces, museums, galleries, temples, natural gardens but for its traditional Rajasthani fairs and festivals. No doubt, it is called as the romantic capital of Indian subcontinent.
Cape Town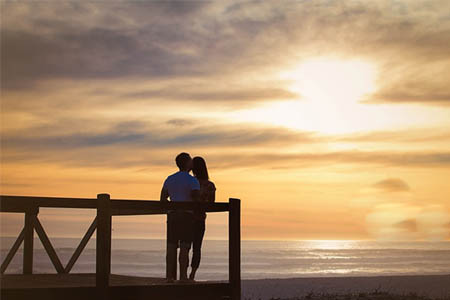 The coastal city of South Africa, Cape Town is a just perfect getaway for couples on their honeymoon. It is a port city beneath the imposing Table Mountain. The most exciting thing to do in Cape Town is to have a ride on a slow-moving rotating cable car ride to the mountain's flat top to have a beautiful view of the city. It has the plethora of bus, boat and walking tours that will enable to see the city in a short span of time. It is also famous for its wildlife safari. It can be true wildlife experience loaded with open game safari and exotic buffet at Boma restaurant.
Mexico
Mexico is the dream place to have a honeymoon as it is soaked in warm sunshine during the day and glittering starlight by night. There are opulent beaches to enjoy and safaris in jungles and not to forget the delicious Mexican cuisine. The major attraction of Mexico is the famous parade littered with music, street theater, colorful costumes, fireworks, food and laughter. So enjoy the spirit of fiesta while on your honeymoon.
No matter where anyone goes to one's honeymoon, the idea is to understand each other and to know more about each other's personality so that a new and wonderful journey of marriage can start lovingly.