These days' mobile phones happen to be the most prized possession for all of us. It is important to take care of your mobile to make sure that working well. Taking good care of our mobile will also prolong its life. It becomes all the more important to maintain your smart phones given the fact that mobile phones are more delicate these days and even an accidental fall can damage it. Besides the open nature of most mobile phones leave them vulnerable to malwares. Here are some tips to keep your mobile phone functioning like new with lowest mobile repair or the services of it. There are many people who are unable to identify how the screen repair can be done for any smart phone. For this you can check below:
Manage the applications
The built-in task manager of your Android phone shows you all the running apps thus letting you to selectively remove them from memory. You can keep them running as it will help you pull them up faster whenever you need them. However, having too many apps running in the background will slowdown the mobile. Hence the best thing is to close the running apps which you don't need on a regular basis.
Protect your phone from malware's
Downloading apps from unknown sources can put your phone at some serious risk of malware. There are numerous sources that host malicious apps and downloading them can seriously harm your mobile phone. If you really need to download the apps from such sources you should at least download some antivirus to protect any instance of data mining and keep your mobile and yourself protected.
Free up RAM for smooth running of mobile phone
Your mobile phone becomes slow over time due to the limited available RAM. To maintain the smooth running of your mobile phones it is very important to free up RAM. Uninstalling unnecessary apps and closing the running apps that are not in use can help you speed up your mobile phone. But you don't want to uninstall the apps; there are various apps to help you deal with the problem.
Find  :  The Sims Freeplay Mod APK For Android
Check your mobile's setting every few days
Make a habit of checking your mobiles every few days and remove the accounts which you are not using. Also, check for various services such as Bluetooth and Wi-Fi when you are not using them as these can slow down your mobile phone. Using more than one launcher can also cause your mobile phone to slow down.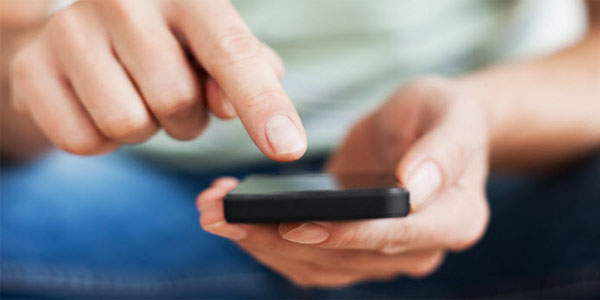 Clean out redundant messages and pictures
Having plenty of texts, images and videos is one problem which all of the mobile phone users undergo. This is another reason for slowing down the mobile phone. Deleting old and useless texts and images can help boost the performance of your mobile. Try taking a backup of all your essential data and clean your phone to improve its functioning.
Read : 6 Reasons Why You Should Install a Phone Cleaner App
Expand your storage
Installing an external SD card will increase the available storage of your mobile phone. You can move all the non essential apps and data to the memory card and free up space. You can also use the memory card to store media files. This will help in the better performance of your phone.
Also you can find here best place for iPhone repair in NYC with cheapest cost.
Take care of the battery
Taking caring of your mobile phone's battery is an important part of maintaining your phone. Always make sure that your phone is charged. Restart it from time to time to boost performance. Letting your battery run down completely once in a while is also important. Also, try keeping your mobile cool and away from heated objects for instance don't ever leave your mobile in car or direct sunlight for longer period of time. If your mobile phone's battery is damaged due to some reason always make sure to use genuine batteries. Using cheap or counterfeit batteries can seriously damage your mobile phones.
Keep your mobile phone clean and protected
Don't ever try using detergents or chemicals for cleaning your mobiles. Wiping it with a soft cloth is good. If you accidently drop your mobile phone in water try to take it out as quickly as possible and dry it. Also, switch off the power immediately to avoid short circuit. Take out your sim card and battery and dry them with a soft cloth. Avoid using any heat source for drying your phone as it will exacerbate the damage. You can try leaving it in a rice packet overnight as it will help in drying the phone.
You should also keep your mobile phone protected with a password or keypad lock so that other people cannot access it without your information. It will also prevent accidental calls due to pressing of some buttons when it is lying in your pocket, bag or bed.  So, above you learned about all those repairing facts and if we talk about Togofogo then there is no one in the market available to compete with this brand for mobile repairing services.